Regular price
Sale price
$14.95 AUD
Unit price
per
Sale
Sold out
Shipping

Free standard delivery for online orders over $95.00
$9.95 standard shipping
$14.95 express shipping
Share
View full details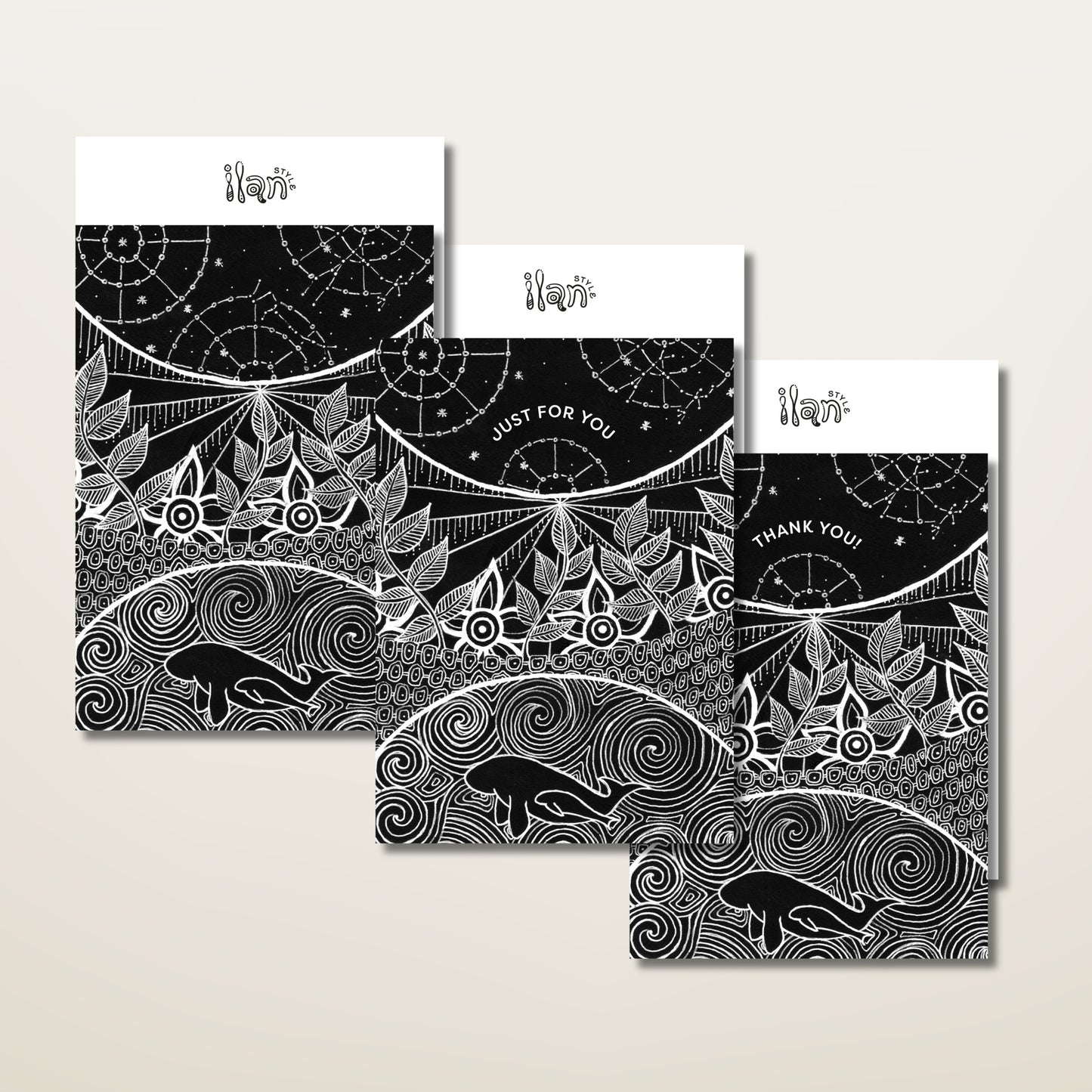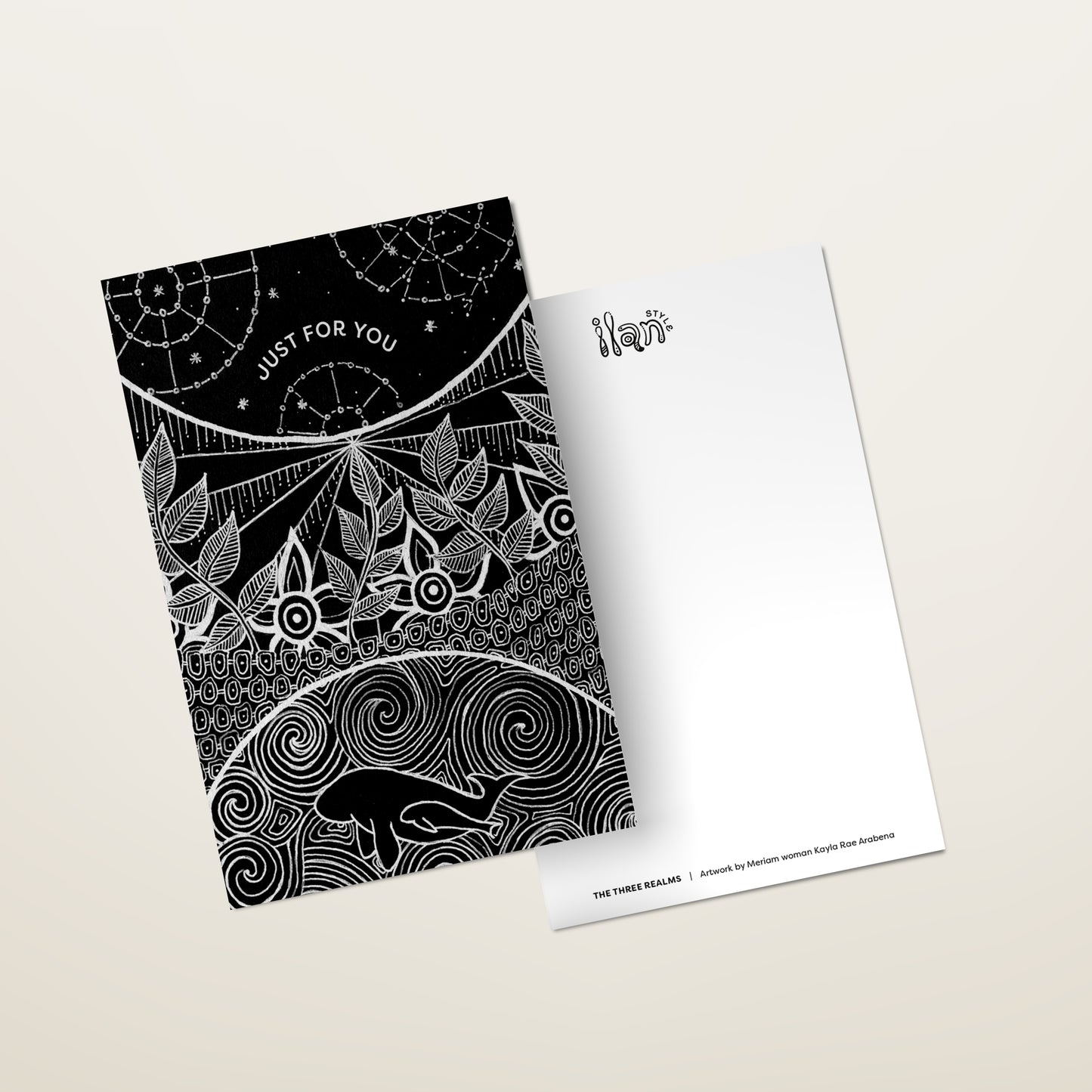 Delight someone special, or say 'Au esuau' - (a big thank you) with an Ilan Style Art Series Greeting Card. The front of each card features The Three Realms Artwork by Meriam woman Kayla Rae Arabena. There is a choice of 3 variants, 'Thank You', 'Just For You' or no greeting words. Ilan Style cards are printed on recycled eco-friendly paper.  
Buying a gift? Add an Ilan Style Art Series Greeting Card to any product purchase and we can write your personalised message and deliver the card together with your gift. (This is already included with Kulkul Star Box and Singing Mother Dugong Bundles).  
Whether it's a cherished milestone, a special occasion, or simply a gesture of your appreciation from the heart, these beautiful cultural cards and The Three Realms art story will delight your recipient, and deliver convenience for you!
About the Art: 
The Three Realms by Meriam woman, Kayla Rae Arabena, represents three world views; the oceans, the land and the skies.
The first realm is the ocean, Sea Country, which is culturally essential to Torres Strait Islander peoples. The dugong is the Arabena clan totem and Kayla's art depicts a mother dugong with her calf. The swirls emanating from Mother Dugong's mouth represent ancient songs and language, as she sings these stories to her precious Baby Dugong, gently handing them down to the next generation.
The second realm is the land, which emerges from the ocean through a network of subterranean cells. These cells represent the base nutrients that connect and sustain life on land; the mycorrhizal network, soil microbes and plant roots sharing nutrients and supporting the biodiversity of all life on earth. Above the soil surface we see the variety of plants and flowers that provide nutrition, medicine, clean air, beauty, aroma, ceremony, and also the Ilan Style product ingredients in nature's garden – 'Gedub', in Meriam language. The barred lines that disappear in the horizon represent the duality of the wet and dry seasons in the tropical Torres Strait Islands, the give and take of nature. Both are needed in perfect harmony to sustain life.
Emerging from the horizon is the third realm, the sky. Here the constellation depicts Tagai, a guiding figure in Torres Strait Islander Lore, and a means of navigating home. To the right of Tagai is a constellation representative of family and Ancestors – who are always present.